Unbelievable piece. The work and detail to this house is magic!

Coloring is beautiful and the detail. Love it!

Beautiful house. Unbelievable detail. Love it

Beautiful detail, well made, excellent communication with shop owner. I will use this box as a cake topper for bridal shower but it can be used for many things. Would not hesitate purchasing from this shop again the box is beautiful!

Very nice with lots of sparkle and attention to fine detail.

Beautiful beautiful box and very fast shipping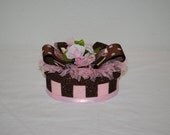 I bought 3 of these for my Facebook friends and told my friends whenever they looked at them, remember they are filled with the love I have in my heart for them...thank you Chrissie and Bouncing Frog for making my gifts so special.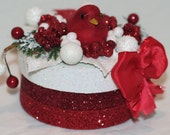 GIFT BOX, Hurry for Christmas, Red Bird, Snow Bird, Sparkly Gift Box/Keepsake Box, Red Bird On The Snow

I bought this for myself and I was so surprised when it arrived. It was a lot larger than I thought and the workmanship was amazing. You can tell when things are made of love and this differently was. I have bought four items from Bouncing Frog and these will be just the beginning.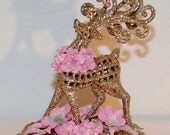 Christmas Gift Reindeer Box - Reindeer Christmas Holiday Fun Gift Boxes

I saw the pictures of this beautiful tree, and had to have it!! It was shipped out right away and arrived looking even more beautiful than the pictures showed!! The idea of a decorative box is so unique and I have received so many compliments on it!!! I will definitely buy more !!!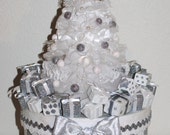 Beautiful CHRISTMAS "One of a Kind" All Lace Christmas Tree "GIFT BOX/Memory Box/Decoration" Sparkly and Festive

We purchased this beautiful card box for our daughter's Sweet 16 Birthday Party and we LOVE it! Communication throughout the process was excellent and we received everything as promised and when promised. This experience more than met our expectations. Extremely pleased and would recommend to anyone!!